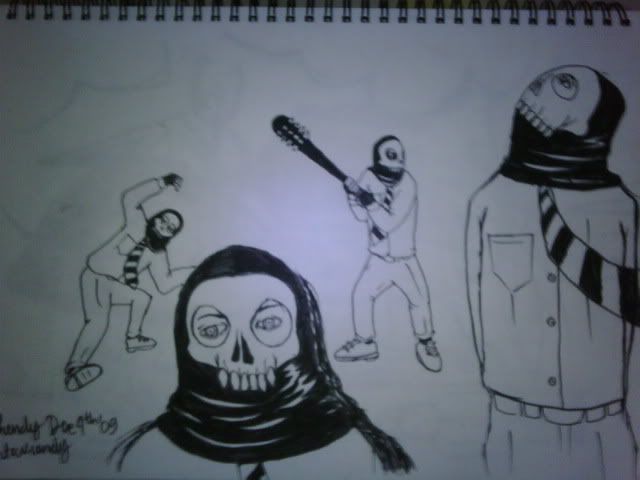 Hi, my name is GORDO
I skate,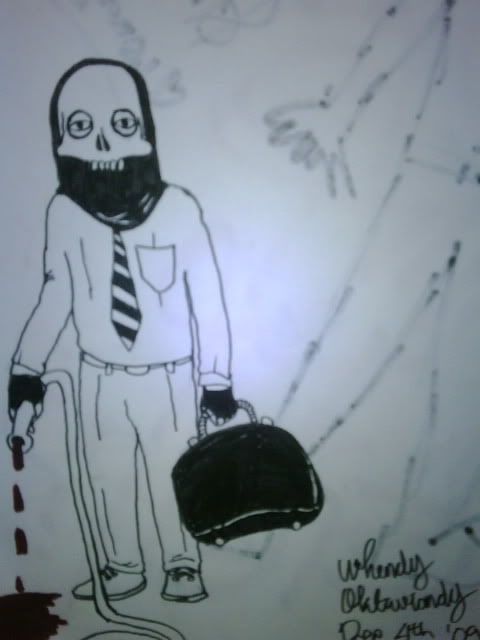 & pretty random.
About me:
I love blood, drink, pee and even sneeze blood. It's a shame indeed, that is why I'm wearing my mask. I love skull more than anything. I'm an antisocial, you won't see me anywhere in the world. I live in nowhere land. I love windy nights. I hate sunrise but I'm not a vampire. I love werewolves instead. You won't understand me. I like onion, all kind of onion. And I hate you all people except my creator.
My creator has a poem, a beautiful one, here you go;
If I have a chance to be an;
ARTIST
I would like to draw the;
UGLIEST
Creature on earth and make a big;
CONTROVERSY
as something to make money.
His conclusion;
ARTIST = UGLIEST CONTROVERSY.