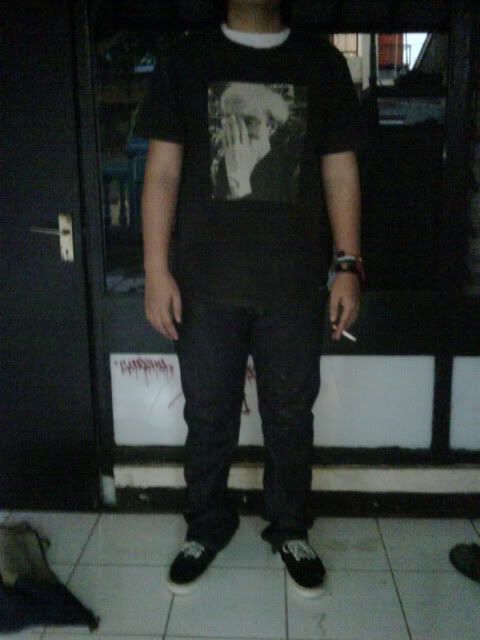 Front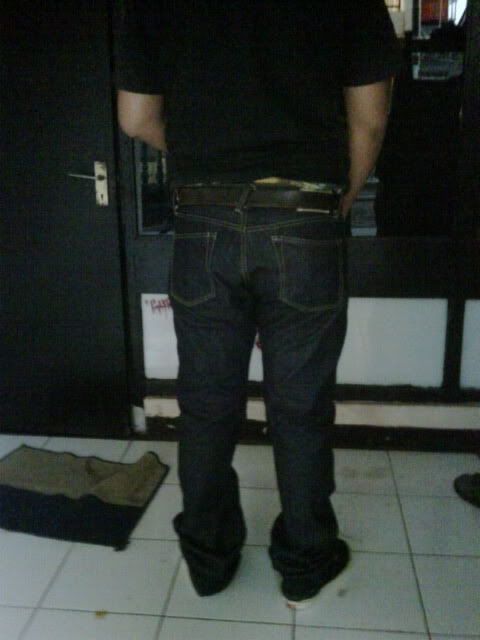 Back
Fit pictures somet 003 tagged size 34 after initial hot soak.
Jeans shrunk 2" on the waist, and O,5" on the rest area. I might not hem it and let it stacks like crazy.
PS: Sorry for the lack of picture quality, I did most of my stuffs from my blackberry, and you know ;).